The BEUCKEGROUP is a leading system partner for high-quality print finishing, and a contact for unusual client requests in the drinks, food, non-food and cigarette industries.
Lamination, encoding, applications, folding, die cutting or embossing – we will bring your content into unison with an appealing look and feel, and we guarantee an exclusive and professional end product.
Lamination
We process packaging for a large number of products on three Duplex Laminators – solvent-free, energy-saving, environmentally friendly. Our high-end machines make it possible to laminate quality compound materials for flexible packaging, such as gummy bear bags. Laminating the film increases its stability, guarantees it as protection (e.g. from dirt and damp) and heightens its durability for use.
Advantages: No air pollution from solvents, no danger of fire or explosion, no solvent residue in the materials, lower production costs.
Encoding
Barcode labels, numbered codes and labels with QR codes: Coded labels play a role in many commercial sectors as barcode stickers. But codes can be applied to more than just stickers. We can place your code on inserts or bags. Alternatively, it is possible to add a code to the printed sheet. BEUCKE creates QR codes (static or dynamic) connected to the information you specify.
Advantage: Once, product lists were consulted or prices typed into the register, taking up a lot of time. Now, simply scanning the barcode is enough to save all the information to the PC.
Hot Melt Application
Thanks to its special equipment, BEUCKE is able to precisely apply hot melt strips in a production line's direction of movement. This hot melt application is used for sealing packaging materials and allows for easy opening in the hot melt area.
Advantages:
Despite the fact that the sealing layer provides a firm seal, the hot melt strip ensures easy opening for the consumer.
Bag Manufacture
The triple-edge sealed bag from BEUCKE is a robust packaging solution that can serve any and all product requirements thanks to flexible design options. Together with the simplified manufacturing process, this type of packaging is an economical, high-quality solution for products such as powder, granules or liquids.
Advantage: The triple-edge sealed bag can be adjusted for optimum suitability for a huge range of product characteristics and for the fill volume.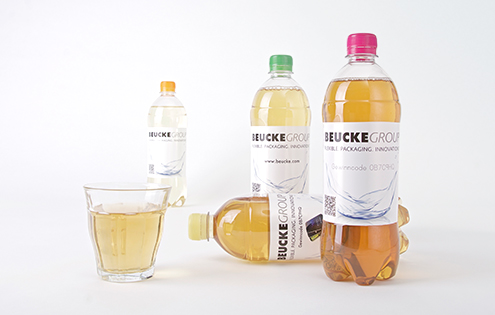 Embossing
If you want to create an exclusive product that creates an "Aha!" moment, then BEUCKE offers you its foil embossing technique for print finishing. This very optically appealing finish is attained by using an embossing stamp that is heated to at least 80°, depending on the foil and paper. Pressure and heat binds the foil to the paper.
Advantage: This process creates both visual and tactile contrasts. Depending on the foil, the effect can appear as shiny metallic, matte or shimmery mother-of-pearl.
Die Cutting
For example, die cutting is technically necessary for attaching a tab for glueing, for inserting segments or for many other functional designs. By using specially made forms, BEUCKE cuts shapes into the manufactured print product, from company logos to unique and unusual models.
Advantage: Die cutting forms can also be processed further, so die cutting is a highly variable option for finishing – there are just a few limits to creative ideas.
Folding
You want your product to be an eye-catcher? You want to bring your contents into focus? Then use the finishing option that offers you folding. At BEUCKE, we use four modern folding machines that ensure the smooth ongoing processing of your printed products. We are also happy to give you tailored, individual advice on your product and the best way to fold the packaging.
Advantage: More space, e.g. for advertising content. Certain layouts can create targeted moments of surprise when the customer opens the contents pages.
Cold Seal Application
BEUCKE can apply cold seal materials to packaging for a wide range of applications. These are mostly used for temperature-sensitive products, to avoid transferring heat into the packaging system during the sealing process. Whether it's for paper or foil packaging, BEUCKE has the right cold seal for every material.
Advantages:
The cold seal seam is easy to open, and special cold seal materials also allow it to be resealed. The cold seal offers a reliable means of sealing your products at the same time.
Your Contacts
Do you have questions about the BEUCKEGROUP? We will gladly take time for your needs and we will give extensive advice. Here you will find the right contact for each department at a glance. Or simply use our contact form – we will get in touch without delay.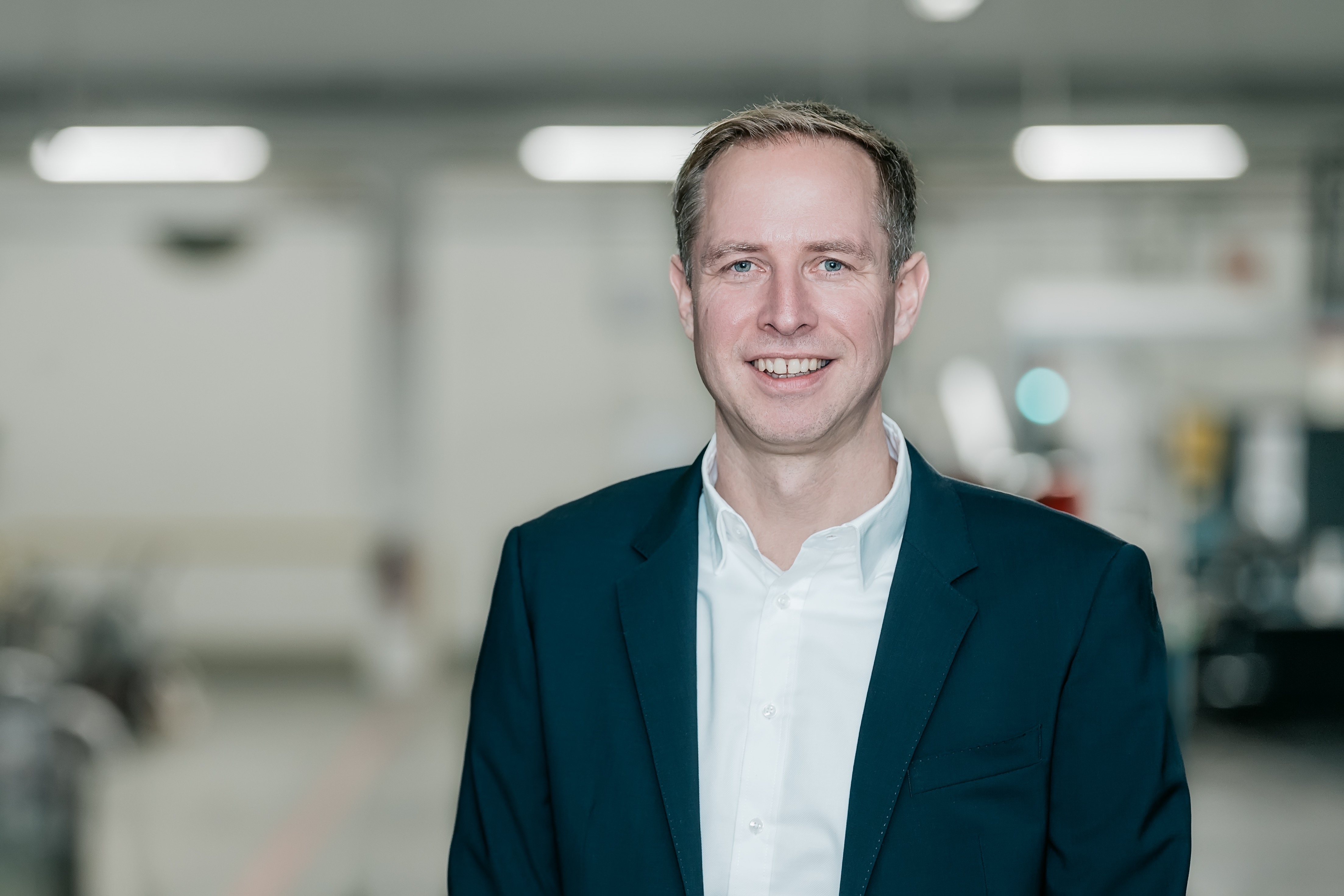 Oliver Albani
Sales Manager Tobacco
+49 (0)5421 / 301 - 230
+49 (0)171 - 81 59 05 9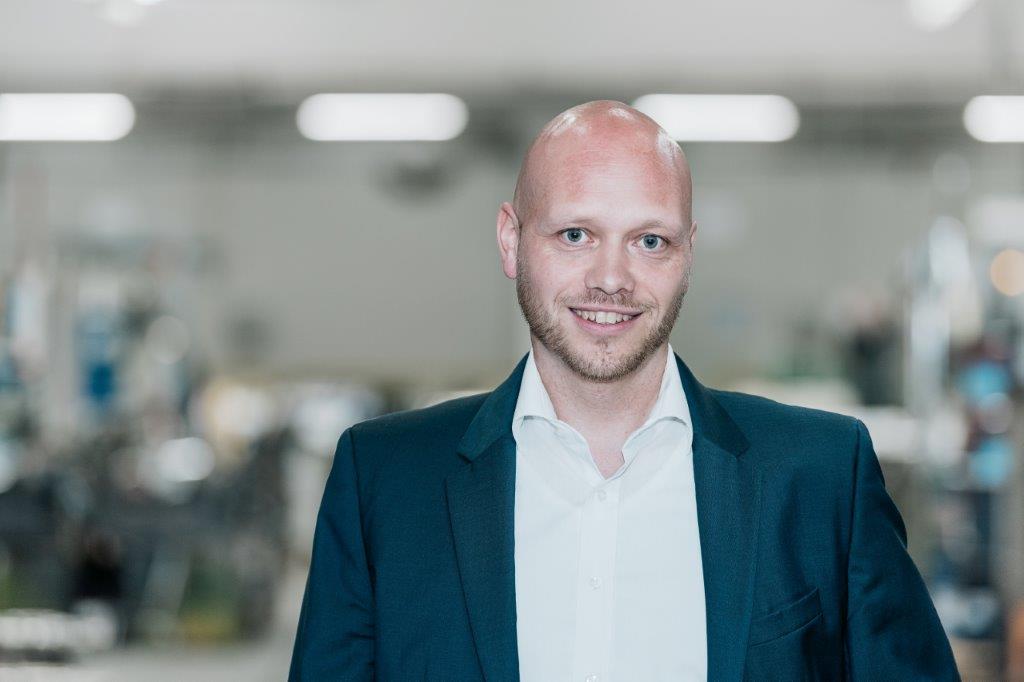 Frederik Peters
Manager Sales Food & Non Food
+49 (0)5421 / 301 - 294
+49 (0)151 - 64 96 65 10